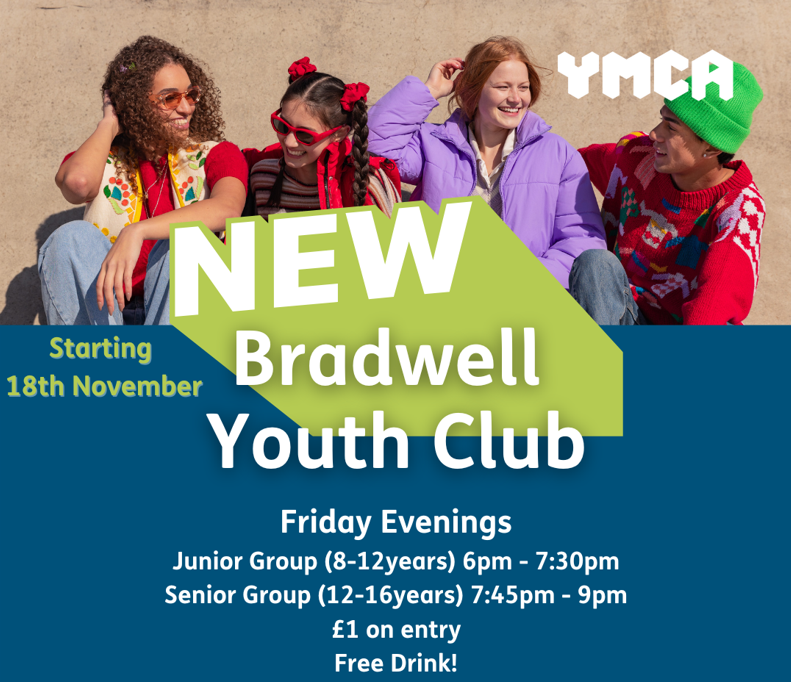 We're thrilled to advertise our YMCA Bradwell Junior and Senior Youth Clubs supported by the Bradwell Parish Council and funded by Norfolk Community Foundation through New Endeavour Rangers Fund; Co-Op; Adnams; Persimmon and Momentum.
Please share with your friends and get in touch with youthclubs@ymcanorfolk.org for more details.
YMCA is looking for enthusiastic individuals to join their team either as an employed Bank Youth Engagement Worker or as a Volunteer. If this is any interest to you, here is a link to the Job Application and Job Description – Bank Youth Club Worker – YMCA Norfolk
Most Recent Content
This website is designed to enable Bradwell's parishioners to find out what is going on in their village, and to provide information to anyone with an interest in the area. Bradwell Parish Council has responsibility for a number of amenities within the village, and will make representations to the Borough Council, County Council, Police and others to secure improvements to services within the village.